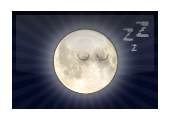 Guestbook

Y por aquí sigue el tío...

Y de vez en cuando... vuelvo y me asomo. Y resulta que estás... poco... pero estás. Y no te lo digo, pero me reconforta y añoro cosas.

Toda mi vida fueron tus latidos

Era yo, por cierto.

Ahora todo es silencio. Echo de menos aquellos sonidos.
Histórico

2020
2019
2018
2017
2015
2013
2012
2011
2010
2009
2008
2007
2006
2005
2004
2003
2002
2001
(05/12/12)

with a smile

(Letra alternativa para If I'm wrong de Wolf Larsen)
What should I do, should I play shy?What if I make you cry
What if you stay, what if you fly?
Should I be hiding here in plain sight?
What if you don't, if you hold me tight,
what if you make me see the light.
If all that you've lost and all that I've found
and what if we make the pieces match?
But what if they don't, what if they fray?
What if we start to drift a-way?
But if we don't, what if it stank?
What if we never lit the spark?
And if we do, if it takes a while
and all that I need is to make you smile.
And if we can, and what if it makes the world halt?
and all that is left, and all that I want
is having you here. In my arms

(05/12/12)